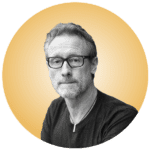 Grant Ian Gamble is an international business strategy and growth consultant, best-selling mindful leadership author and speaker. He works in a broad array of industries helping companies build teams, navigate change and drive growth.
Studies show that positive feedback needs to be delivered at a ration of 6:1 in order to counterbalance constructive feedback.
While one does not equal one in the feedback stakes, you can't stay on course without giving constructive feedback.
So how do you deliver all these positive pieces of encouragement when you're deluged by emails and all the trappings of leadership that weigh you down on a daily basis?
Tom Peters talks about MBWA (Management by Wandering Around) in his book In Search of Excellence. He presents a great methodology to employ when seeking to catch your team members up to good things. It's also a great way to get up and stretch your legs and see what's really happening beyond the walls of your office.
MBWA refers to a management practice of spontaneous and unstructured visits on team members, departments, and locations.
Because these visits are unexpected, the team members who are focused on their tasks and responsibilities will become apparent (especially over time) and the "show ponies" (those people that wait till someone's watching to make an effort) will equally become evident. The real magic is in gathering regular and robust data points.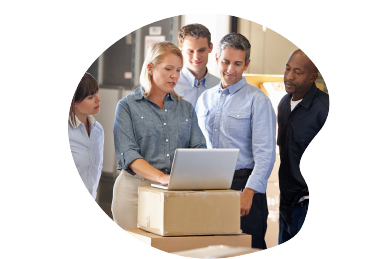 Be aware that random sampling can create some distortions that can only be corrected through continued diligence. MBWA is best applied generously! It is also important to make this non-routine activity a part of your routine.
In other words, you need to get out regularly to visit your team at various times of the day, and night (depending on your line of business).
When I managed businesses that operated 7 days a week over extended hours, I found that some of the most magical moments happened outside of my office hours. Being greeted by that bright and cheery 'early opener' at 5:25 AM in the morning was a treat. The act of opening the doors of a health club for those early morning exercisers was a delight in the right hands or a disaster in the hands of someone who's not a morning person.
Catching that Manager on Duty jump-starting a customer's car at 10pm at night was a magic moment not to be missed. The appreciation from that poor soul that had left their lights on probably eclipsed all my platitudes, but just getting to witness these acts of genuine kindness reinforced my need to be out and about catching my team doing great stuff!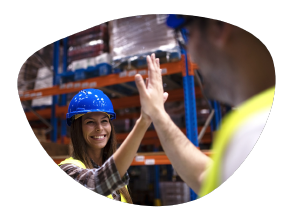 When I was managing a company that was shipping tens of thousands of items monthly, my regular visits to the shipping team was likely a welcome respite from the repetitive tasks that team handled, but it always offered great insights for me into the heartbeat of our company.
There are so many intangible benefits to be gleaned from these connections with your team. I have come to appreciate MBWA in all of my leadership roles.
Want to Know Your Leadership Potential? Take this Leadership Appraisal!
The Affinity Principle Leadership Appraisal is a free benchmarking tool for you and your leadership team to gauge your individual and collective propensity to create Affinity within your organization.
The Leadership Appraisal is based on key questions asked of over 6,000 senior executives across the world in the Globe 2020 Report of CEO Leadership Behaviors and Effectiveness. These questions break down into 8 primary leadership dimensions that most influence top management team's dedication and overall firm performance.
CUSTOMER EXPERIENCE & TEAM ENGAGEMENT: AFFINITY OS™ | WELLNESS INTEGRATION | MINDFUL LEADERSHIP: "THE AFFINITY PRINCIPLE"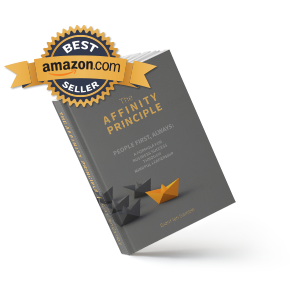 The Affinity Principle™ by Grant Gamble presents a formula for business success through a people-centric, mindful leadership approach.