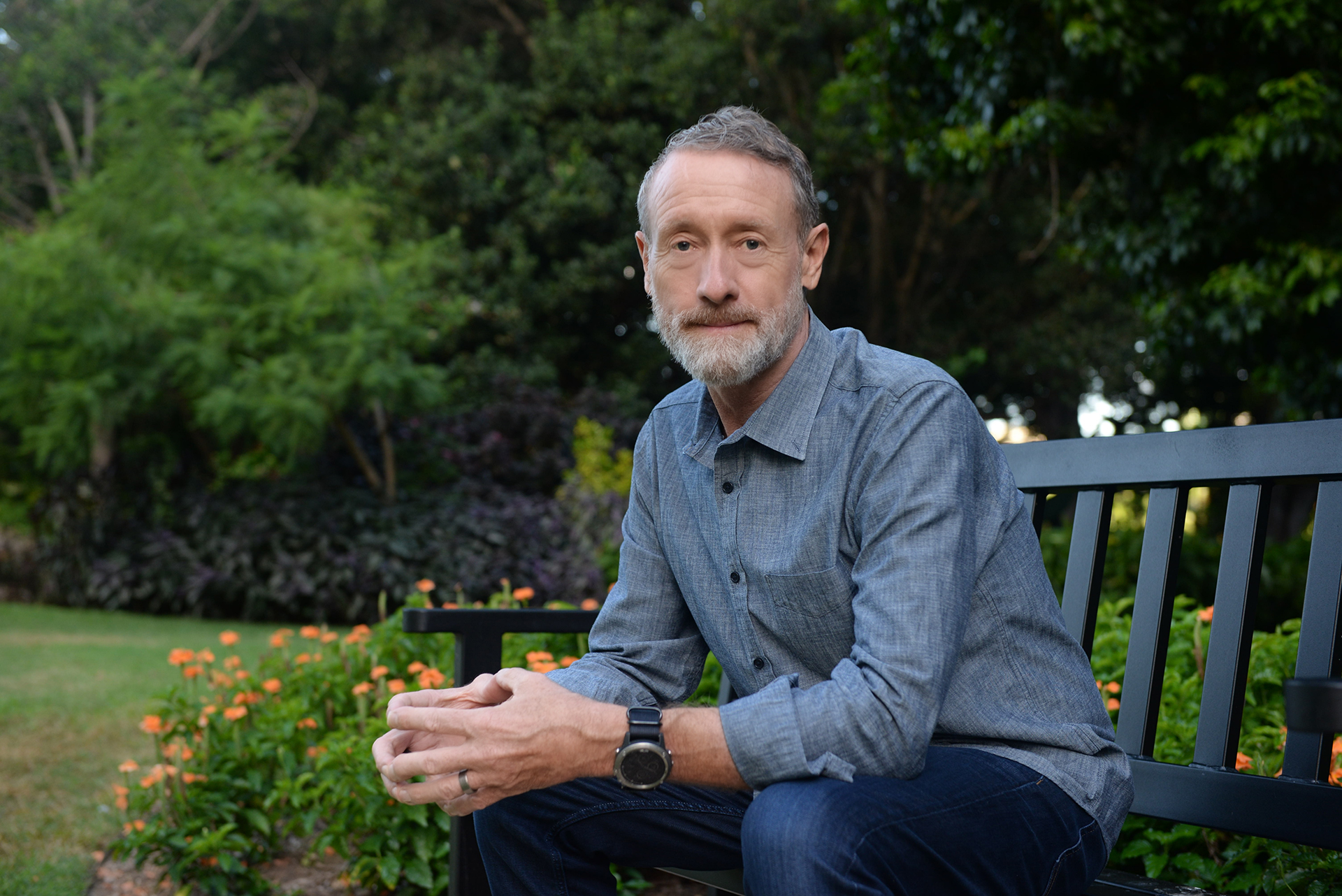 After serving as a Junior Officer in the Royal Australian Navy, I returned to civilian life and quickly rose to a management role in a small national fitness chain. At age 23, an opportunity presented itself for me to purchase a failing fitness club and turn it around. This project ignited my entrepreneurial spirit and leveraged my leadership skills. I transitioned the business from a failing fitness center to an integrated wellness model, long before wellness was a trend. This transformation led the business to unprecedented success in what was formerly a hotly contested fitness market. 
The success of this turnaround sparked interest in the fitness industry and another floundering franchise operation recruited me to head up a complete rebrand of their hard-core fitness model into a broader, more encompassing wellness model. As the General Manager, I led this company from two struggling centers to a group of 12 successful locations spanning Southeast Queensland. After growing company revenue 15x in 4 years, I established an international consulting firm and a full-service marketing agency predominantly operating in the Asia-Pacific arena. 
In 1997, I took on two consulting contracts with companies on the East Coast of the U.S. to establish large wellness centers. This ultimately led to offers for a permanent role at both, and I accepted the role of Senior Vice President at acac Fitness & Wellness and moved to the U.S. permanently. Over 10 years, I grew this company from a $3M revenue single site operation to a $45M revenue, multi-site group on the Atlantic Coast of the U.S. I later returned to acac for a second contract where I helped facilitate their growth from just under $50M to almost $100M annual revenue in 4 years.
Over the course of these two contracts, I managed the design, development, and construction of over a dozen campuses and clinics. These projects varied from a stand-alone Concierge Medical Practice to a 22-acre Wellness Campus; from a regional group of Physical Therapy clinics to an urban mixed-use development centered around a four-story wellness center; from a physician campus to a suburban recreational campus.
acac's Charlottesville, Virginia operation enjoyed the highest market penetration rate of any fitness or wellness group in the U.S. market. We achieved this by focusing on the "interested deconditioned market segment," establishing the Physician Recommended Exercise Program (P.R.E.P.), a Corporate Wellness Program, creating partnerships with local and regional hospitals and healthcare providers and establishing our own WellnessMD and Physical Therapy clinics. 
My vision was for fitness and wellness to become an accessible preventative healthcare solution for the communities we were serving and to make our campuses attractive and accessible to all.
In 2008, I re-launched my consulting firm and combined my passion and experience in growing mindful businesses to serve a small group of select clients and take on various full-time assignments.
In 2016, I took on a role as the Chief Operating Officer of the Seraphic Group and grew that business 10x in less than 2 years. I was in charge of both shaping and executing the vision of the seven startups encompassed by the Seraphic brand.
This group of companies included forays into the human, pets, livestock, and agricultural sectors; a pyrolysis company; a digital R&D collaboration platform; and an R&D division with its own Core Lab. 
In addition to heading up operations, I was also personally responsible for managing the sales, marketing, and HR divisions. I spearheaded the growth of this suite of companies from 'start-up' to $50M annual revenue in two years, with sales in over 120 countries.
In recent years I have worked with select clients in the U.S. and Australia in wellness sectors ranging from integrative health to hyperbaric oxygen therapy. Outside of the wellness realm my clients have ranged from a nitro coffee start-up to an established and growing consortium in the social club sector.
In 2020, I published my best-selling book, "The Affinity Principle.  A Formula for Business Success through Mindful Leadership."
In 2021, my family and I took a sabbatical to travel over 20,000 miles (about 32,000 kilometers) across the Americas and the South Pacific in a 40-foot RV and a 38-foot sailing catamaran.
As the CEO of Alliance Wellness Group in Brisbane, I am now helping to develop a series of innovative wellness campuses on the East Coast of Australia. I am also a member of the Global Wellness Institute's Wellness Communities and Real Estate Initiative.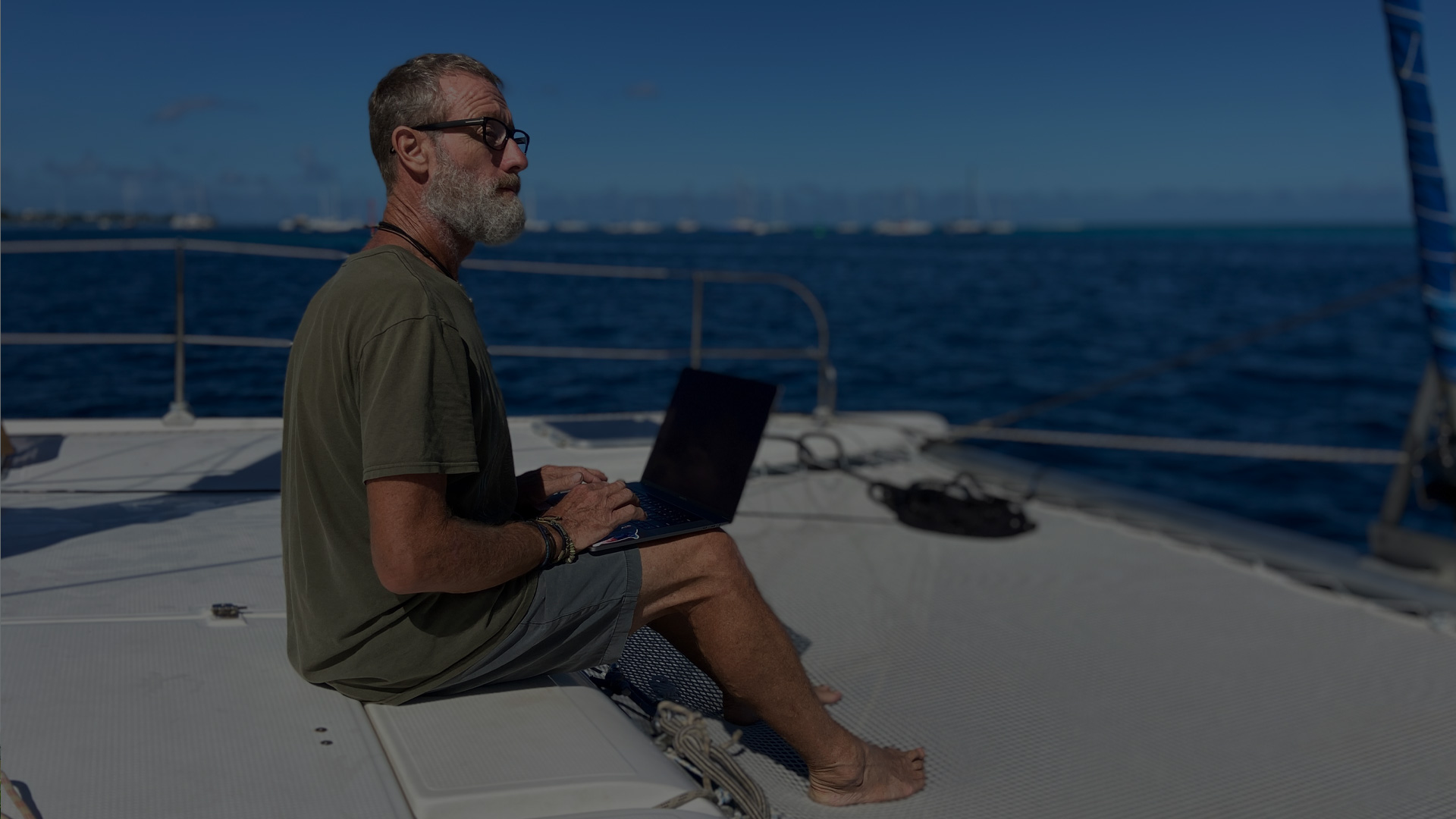 GRANT'S CORE VALUES
PEOPLE FIRST, ALWAYS – Approaching every person with genuine empathy and compassion.
INTEGRITY & AUTHENTICITY – Seeking the highest good for our team, partners and clients.
TRANSFORMATION & SUSTAINABILITY – Driving innovation for maximum impact with minimum footprint.
TRANSCENDENCE – Transforming leadership, teams, and community dynamics for the greatest good of all.
Grant's towering strength is his ability to walk the line between providing top-notch executive leadership, and rolling up his sleeves and working very hands on with frontline employees. Grant can lead top-down from the C-suite with his intellect, or from the ground up with his work ethic and teamwork. Grant is a natural leader.
CUSTOMER EXPERIENCE & TEAM ENGAGEMENT: AFFINITY OS™ | WELLNESS INTEGRATION | MINDFUL LEADERSHIP: "THE AFFINITY PRINCIPLE"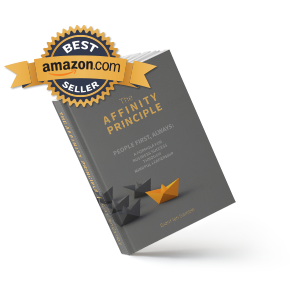 The Affinity Principle™ by Grant Gamble presents a formula for business success through a people-centric, mindful leadership approach.