Wellness Development Projects
Over the course of my career, I have managed the design, development, refurbishment and construction of over two dozen campuses and clinics. These projects varied from a stand-alone Concierge Medical Practice to a 22-acre Wellness Campus; from a regional group of Physical Therapy clinics to an urban mixed-use development centered around a four-story wellness center; from a physician cooperative to a suburban recreational campus.
In most instances I was also responsible for the initial recruiting, branding, marketing, opening and operations of these facilities, which informed me constantly on the relationship between design and operations.
Some examples of projects are outlined below:
RESIDENTIAL PRECINCT AND BEST-IN-CLASS WELLNESS CENTER
This multistage urban residential precinct is set amongst 2 acres of landscaped gardens, water features, and extraordinary wellness and retail offerings. The district includes four residential towers surrounding a central piazza and best-in-class wellness center.
Among the towers sits "Aveo," a 15-story retirement living and aged care complex. "Le Bain" is adjacent to the precinct and includes 128 residential units over 15 floors. "Lucent" also extends over 15 stories of residential units and features Australia's longest rooftop pool. "Luminaire" is currently under construction with another 25 stories of residential apartments and urban retreat accommodations. "Luminaire" is being constructed in tandem with the final phase of an almost 10,000m2 wellness center.
The wellness center features elements ranging from a rooftop organic garden and magnesium pool; world class recovery zone; full service medical spa; preventative healthcare center with modalities ranging from hyperbaric oxygen multi-place chamber to an IV lounge. The multi-level fitness and wellness areas include numerous mind body studios, stretching zones, functional training areas and much more.
An organic restaurant and casual co-working space complement the sunken lounge areas and bespoke meeting spaces. The center also encompasses a beautiful creche and doggie daycare area, to allow members and residents to take full advantage of the many offerings of the precinct.
This project is truly the epitome of an urban wellness oasis for residents and members and will be complete by the end of 2022.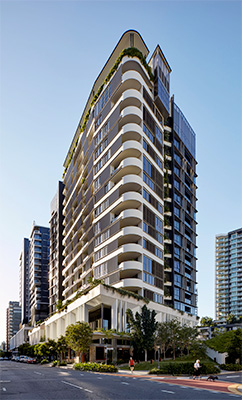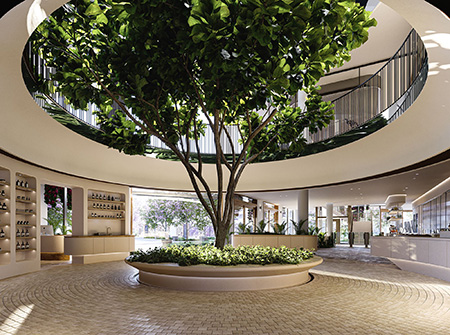 Total Fusion MedSpa Atrium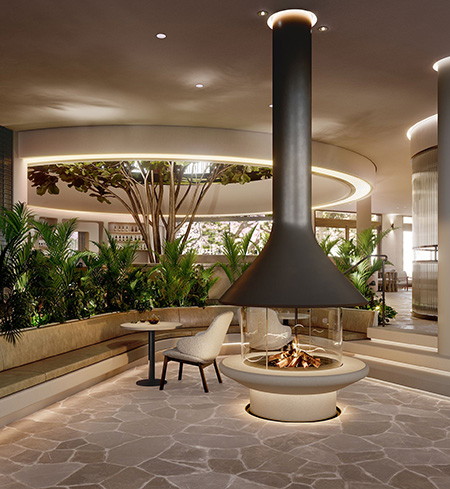 Total Fusion Lobby Fireplace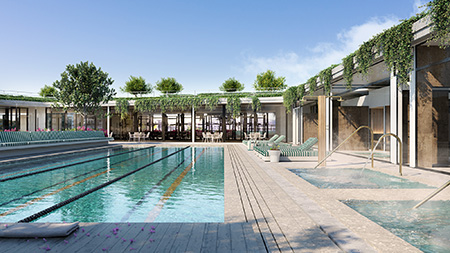 Total Fusion Magnesium Rooftop Pool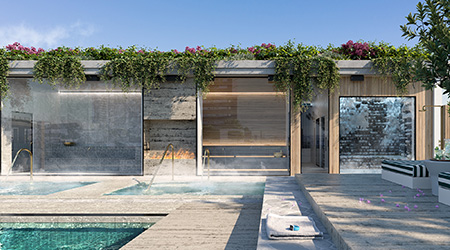 Total Fusion Rooftop Magnesium Pool and Recovery Area: Steam Room, Far Infrared Sauna, Snow Room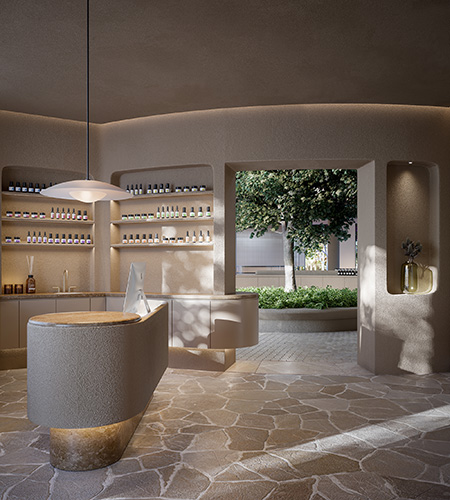 Total Fusion MedSpa Lobby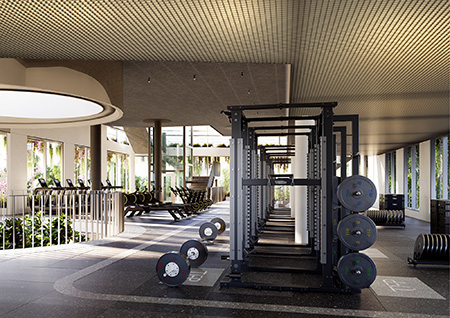 Total Fusion Weights Floor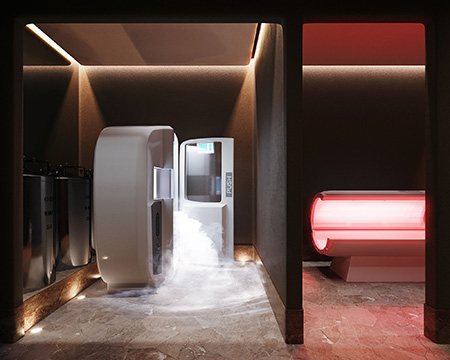 Beyond Functional Medicine Cryotherapy and Light Therapy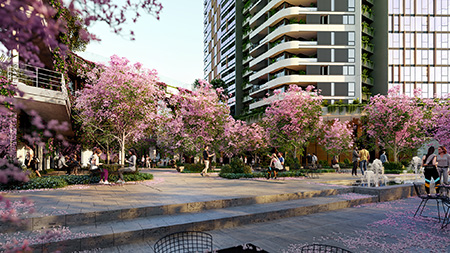 Long Island Retail Piazza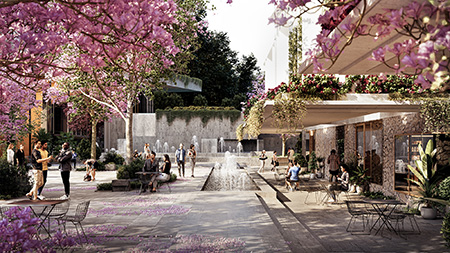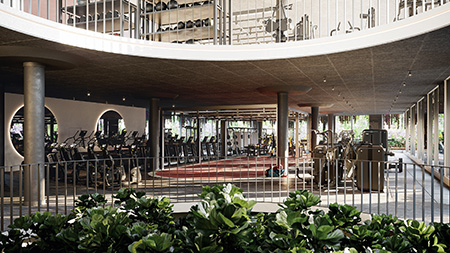 Total Fusion Fitness Floor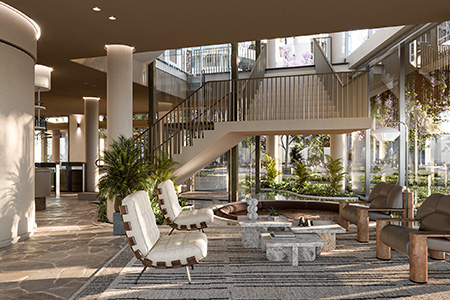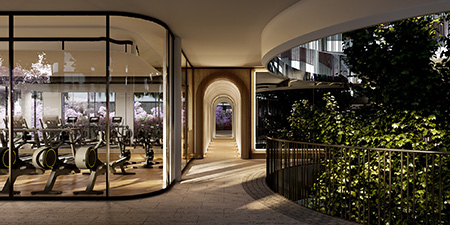 Total Fusion Altitude Room and Bathroom Entry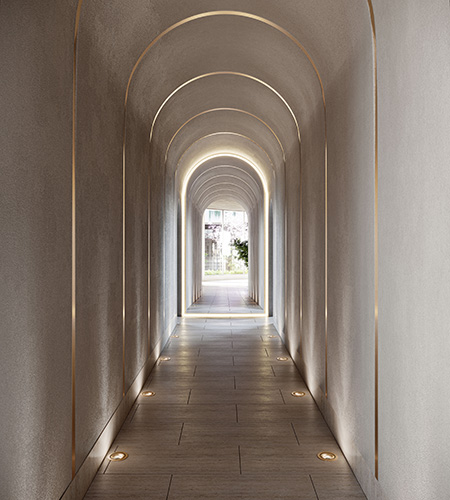 Total Fusion Archway Entry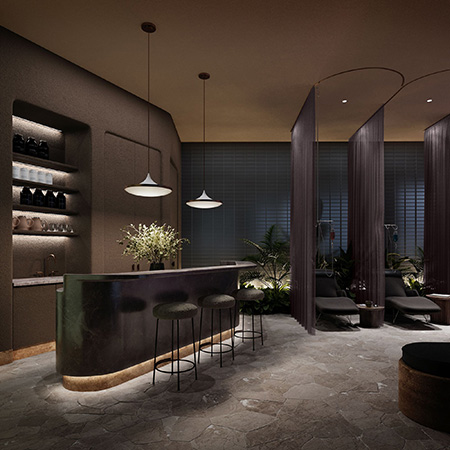 Beyond Functional Medicine IV Lounge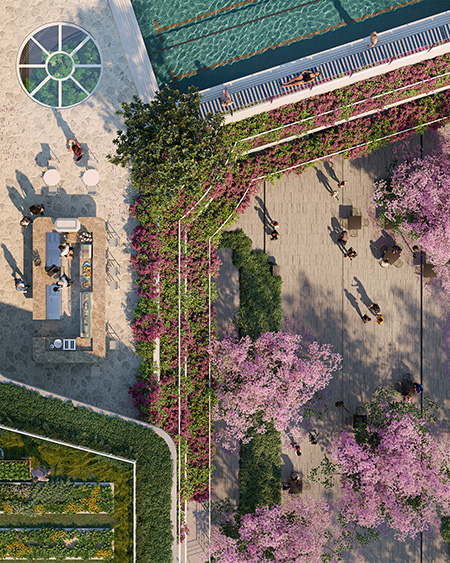 Virginia: 61,000s.f. (5,667sq.m.) retail site that was repurposed to incorporate fitness, wellness, mind body studios, aquatics center with three pools, kids' zone, spa, conference space, basketball court, running track, logo shop, laundry, cardio pulmonary rehabilitation, physical therapy and physician offices.
Maryland: 65,000s.f. (6,038sq.m.) commercial site that was repurposed to incorporate fitness, wellness, mind body studios, an aquatics center that has a total of five pools including a lap and therapy pool, kids' zone, conference space, running track, logo shop, laundry, cardio pulmonary rehabilitation, physical therapy and physician offices.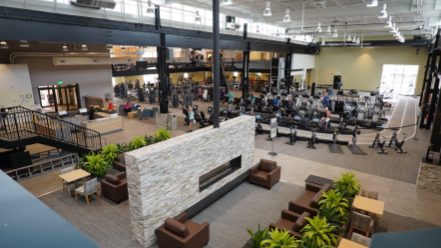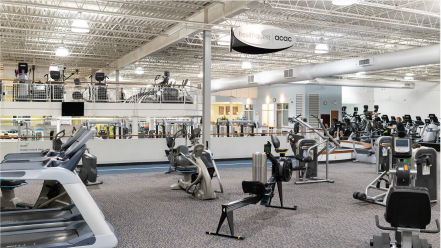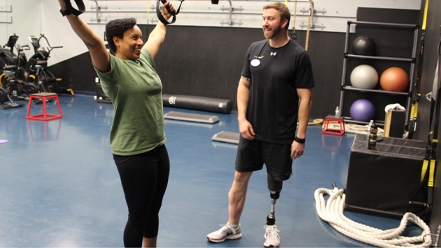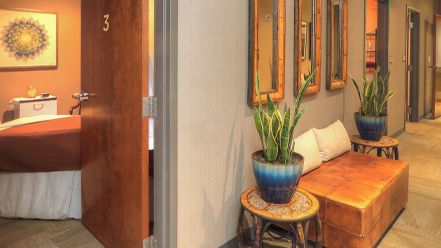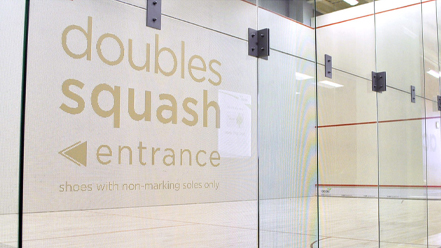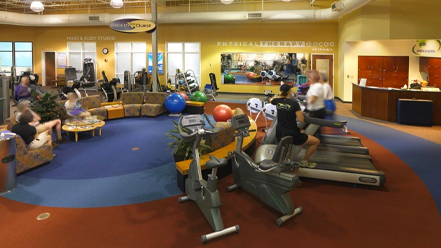 DOWNTOWN MIXED-USE DEVELOPMENT
Encompassing ¾ of a city block this development includes three commercial, retail and residential multi story buildings totaling almost 300,000s.f. (27,870sq.m.), a large double deck parking garage, multiple levels of basement parking and a repurposed 50,000s.f. (4,645sq.m.) commercial building that incorporates fitness, wellness, mind body studios, squash and racquetball courts, an aquatics center featuring a lap and therapy pool, a rooftop pool, kids zone, café, spa, running track, logo shop, laundry, cardio pulmonary rehabilitation, physical therapy and physician offices.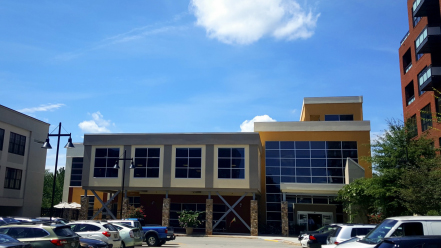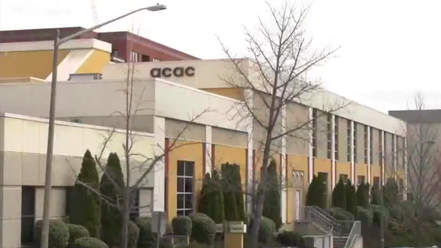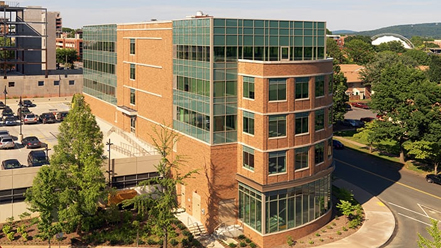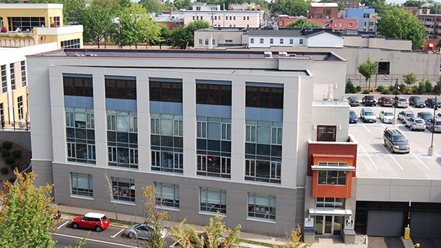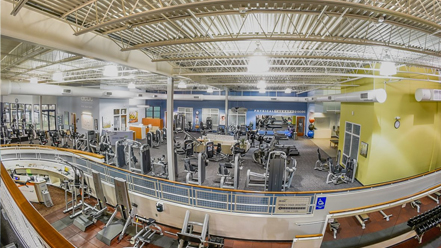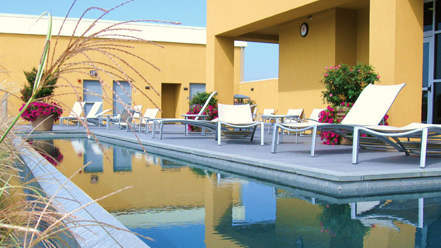 SUBURBAN GREENFIELD WELLNESS CAMPUS
Encompassing 22 acres in the heart of West Chester, PA this 130,000s.f. (12,077sq.m.) purpose-built wellness center incorporates a dedicated kids sports and activity wing, sporting fields, ropes courses and field houses on the property. Under roof are fitness and wellness amenities including cardio and weights areas, mind body studios, an indoor and outdoor aquatics center, outdoor waterpark, kids' zone, two cafés, day spa, running track, logo shop, laundry, and physical therapy facilities.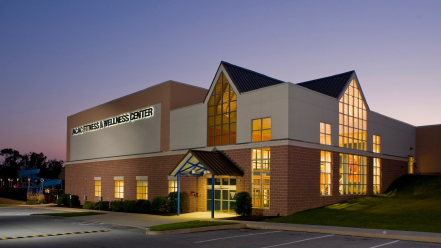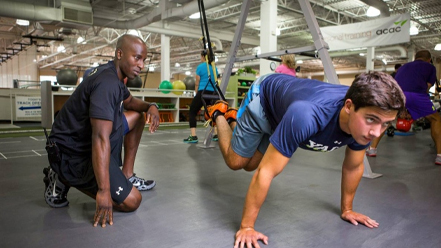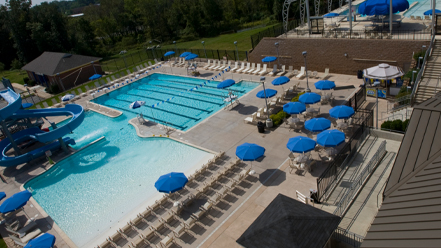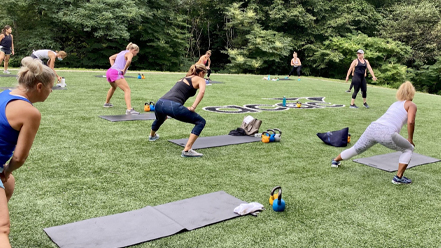 Exceeding 100,000s.f. (9,290sq.m.) under roof this 15-acre campus was transformed from a dilapidated YMCA to a state-of-the-art wellness center in the suburbs of Richmond, Virginia. Featuring indoor tennis courts, cardio, weights, fitness, wellness, mind body studios, racquetball courts, an aquatics center featuring an indoor and outdoor waterpark and group exercise/lap pool. The indoor pool also includes a dedicated therapy pool. The main facility included kids' zone, café, running track, logo shop, laundry, physical therapy and physician offices.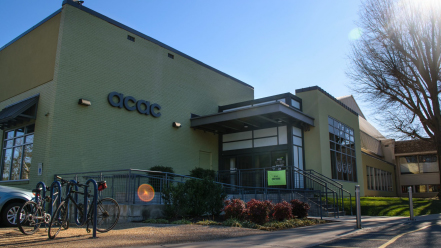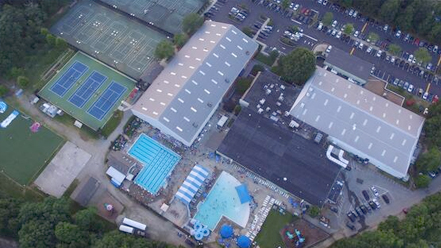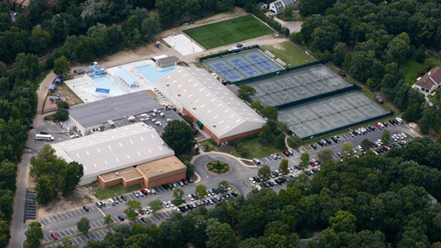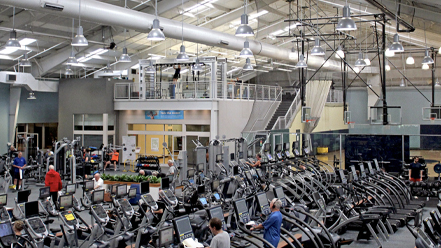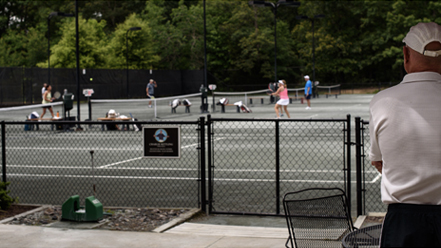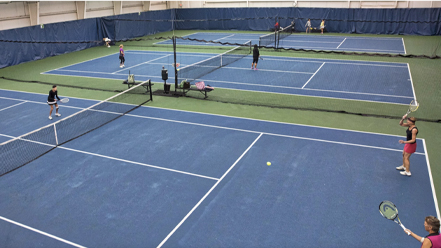 URBAN GREENFIELD DEVELOPMENT
This five-story dedicated wellness facility is the center point of a large commercial, retail and residential development. The 55,000s.f. (5,109sq.m.) building features a rooftop pool, yoga deck and café. Group exercise and mind body studios are balanced with singles and doubles squash courts. An indoor aquatics center features a lap and therapy pool and spa. The reception, logo shop, laundry, and café are on the ground floor, with the kids' zone spanning ground and first floors. There is a state-of-the-art functional training area, running track, cardio area and weights facility spanning two floors.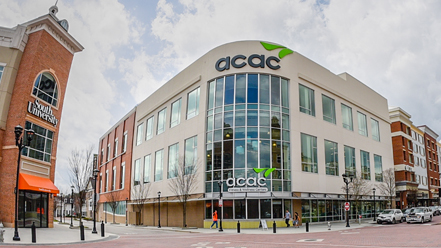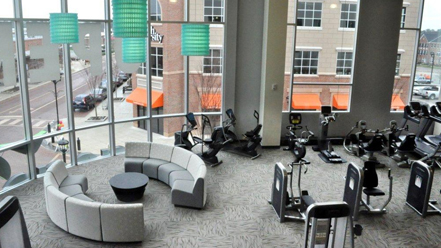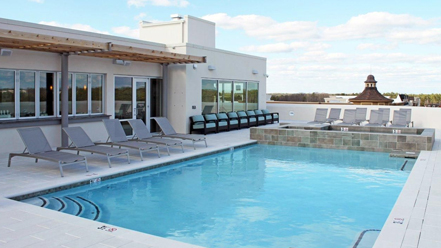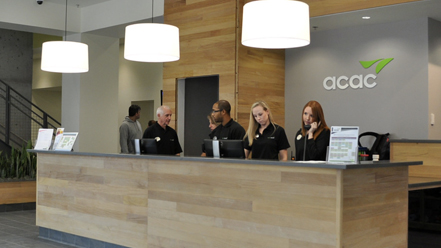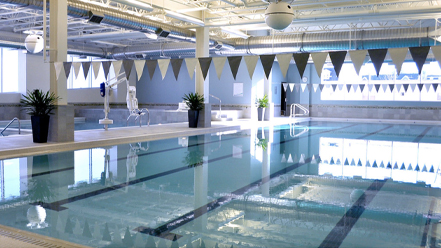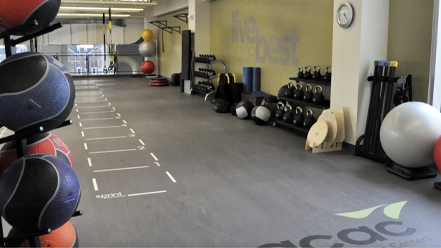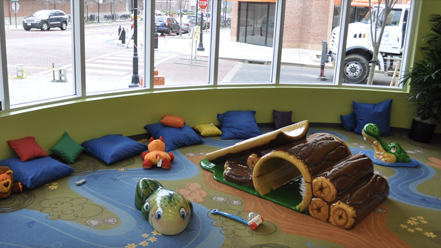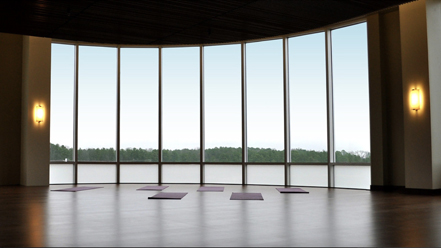 I have designed and constructed half a dozen physical therapy (physiotherapy) facilities ranging in size from 1,800s.f.(167sq.m.) to 3,500s.f. (325sq.m.) facilities that have typically been attached to a therapy pool and rehabilitation area within the primary wellness center facility. These businesses have typically been company owned and operated to ensure a smooth transition from rehab to ongoing strengthening and maintenance needed for long term rehabilitation.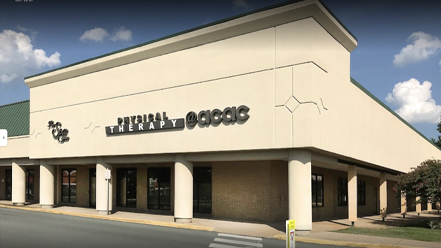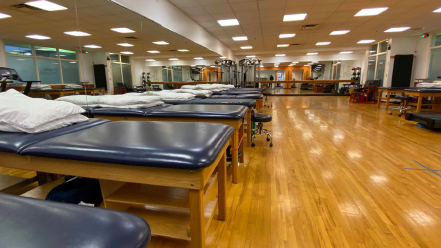 I spearheaded the development of a Physician Referred Exercise Program on the East Coast of the U.S. This program has over 1,500 participating physicians who refer their patients to exercise instead of a pharmaceutical prescription.  The success of this 60-day program is unequaled in its use of exercise as medicine. The program is centered around a purpose-built exercise area with social elements blended into the space. Registered nurses, exercise physiologists and physical therapists are involved in the program and ensure a safe and effective transition to regular exercise for the participants.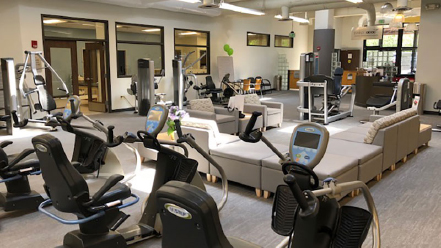 CONCIERGE MEDICAL PRACTICE
In 2007, when concierge medicine was in its infancy I helped develop a prototype concierge practice called Wellness MD, which incorporated an extensive physical and nutritional evaluation followed by physician based recommendations and support to assist patients transition their lifestyle toward healthier habits.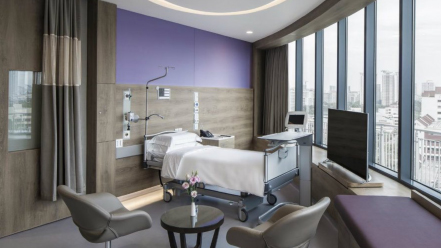 HYPERBARIC OXYGEN THERAPY CLINIC & FUNCTIONAL MEDICINE CLINIC
I was part of a team developing a purpose-built hyperbaric oxygen therapy center that includes a functional medicine clinic and a float center. This facility began with two dedicated chambers and later expanded to four chambers in total. Serving a diverse range of needs from traumatic brain injuries to aging issues this facility is a great example of modern medicine meeting alternative modalities.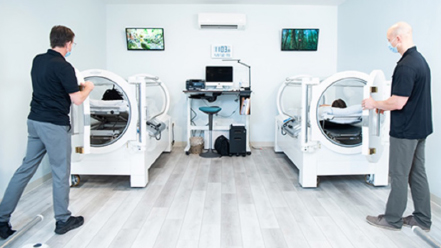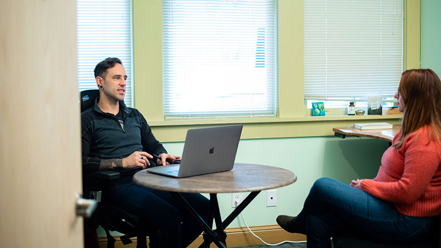 INTEGRATIVE MEDICINE CLINIC
Initially consisting of two retail units totaling 2,400s.f. (223sq.m), an additional 1,800s.f. were added to complete a total of 4,200s.f. (390sq.m). A dozen suites and treatment rooms offer services such as Integrative Medicine, Homeopathy, Traditional Chinese Medicine, Egoscue, and Energy Medicine. The facility also includes a variety of modalities ranging from Floatation Therapy to Cognitive Behavioral Therapy. This clinic serves both local patients, and interstate and overseas clients.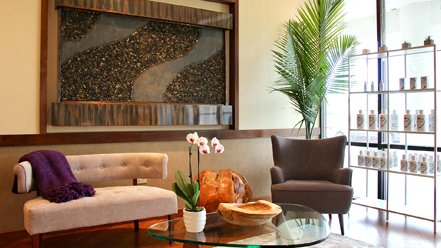 SOCIAL CLUB WELLNESS INTEGRATION
I have worked with several social club groups across the U.S. in the incorporation of wellness elements into their offerings. These elements include fitness centers, aquatics, and educational programming.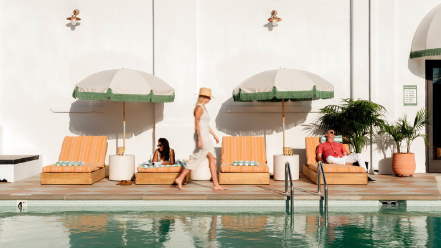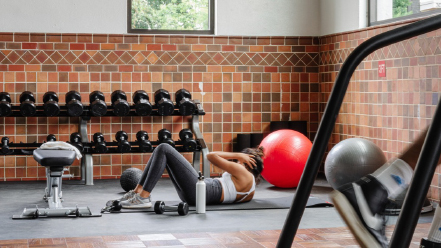 Established on 7 acres this 30,000s.f. (12,077sq.m.) facility incorporates a dedicated kids sports and activity gymnasium, artificial turf field, tennis courts, field house, and day school on the property. It also features Central Virginia's only 50m outdoor lap pool and a large waterpark. This facility is designed to run year-round with the aquatics being a seasonal program.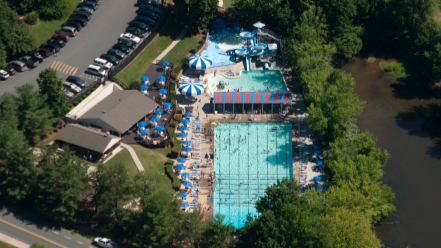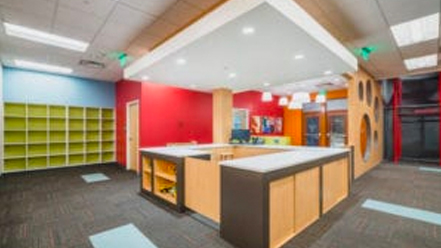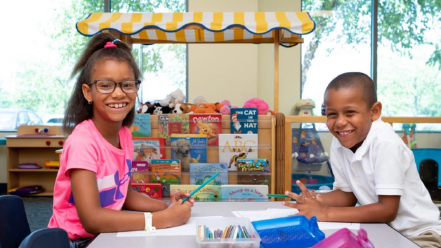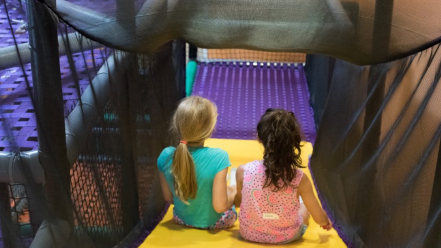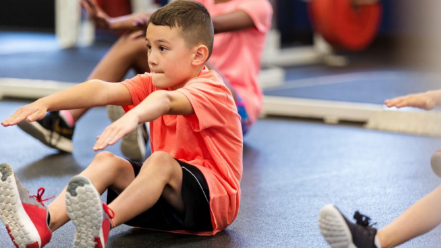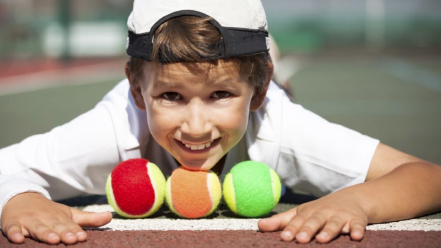 Many of the wellness campuses I have designed and constructed have included state of the art aquatics facilities. Features of these facilities typically have included saltwater pools, therapy pools for rehabilitation work, lap pools and group exercise pools. In recent years, a number of the projects have included rooftop pools and spas for recreational purposes.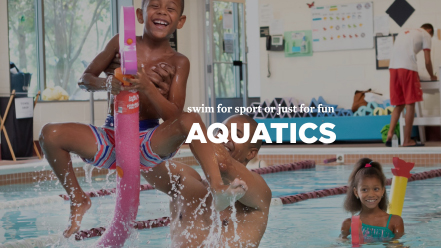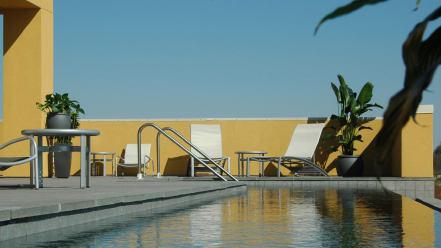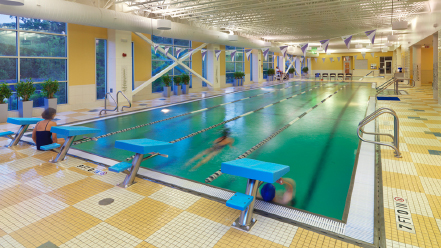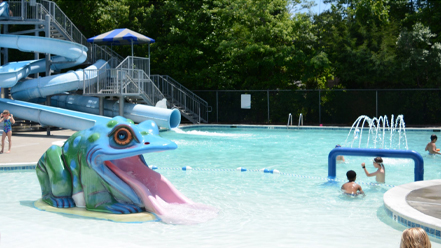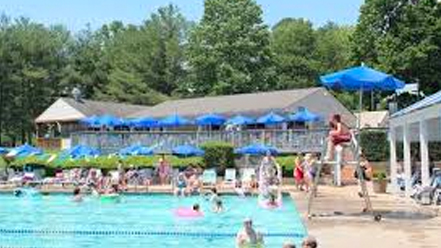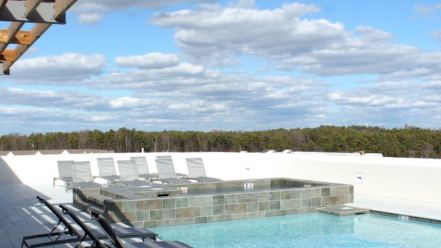 The development of functional training has led to the construction of purpose-built facilities for performance enhancement. Participants range from professional athletes to weekend warriors. Kids programs have been central to these facilities helping kids reduce the incidence of injuries through specific programming for youth.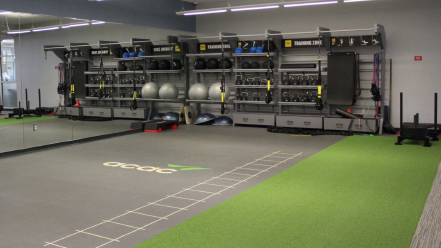 Many of the facilities I have developed or owned have included spas and one featured a Japanese Bath House. These facilities provide relaxation and rejuvenation elements that are central to wellness today. Incorporating modalities ranging from plunge pools to far infrared saunas. Spa services have ranged from massage to manicures and are often very complementary to the exercise elements members enjoy on the other side of the club.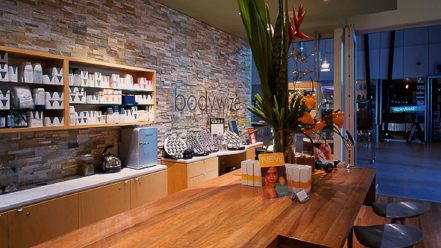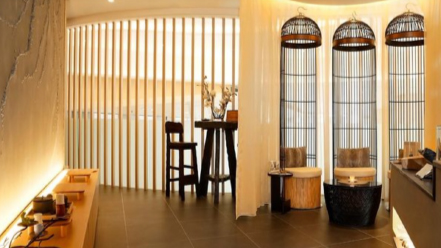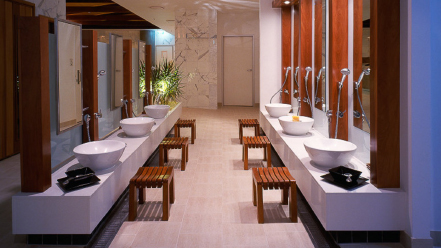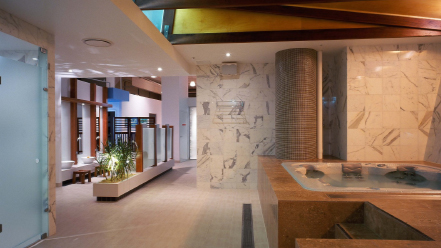 WELLNESS COMMUNITY DEVELOPMENT
Please watch video below.
GRANT'S CORE VALUES
PEOPLE FIRST, ALWAYS – Approaching every person with genuine empathy and compassion.
INTEGRITY – Seeking the highest good for our team, partners and clients.
TRANSFORMATION – Driving innovation for maximum impact with minimum footprint.
TRANSCENDENCE – Transforming leadership, teams, and community dynamics for the greatest good of all.
Grant's towering strength is his ability to walk the line between providing top-notch executive leadership, and rolling up his sleeves and working very hands on with frontline employees. Grant can lead top-down from the C-suite with his intellect, or from the ground up with his work ethic and teamwork. Grant is a natural leader.
CUSTOMER EXPERIENCE & TEAM ENGAGEMENT: AFFINITY OS™ | WELLNESS INTEGRATION | MINDFUL LEADERSHIP: "THE AFFINITY PRINCIPLE"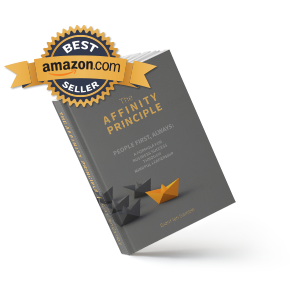 The Affinity Principle™ by Grant Gamble presents a formula for business success through a people-centric, mindful leadership approach.