13 Tips to Help Your Business Survive the Coronavirus Pandemic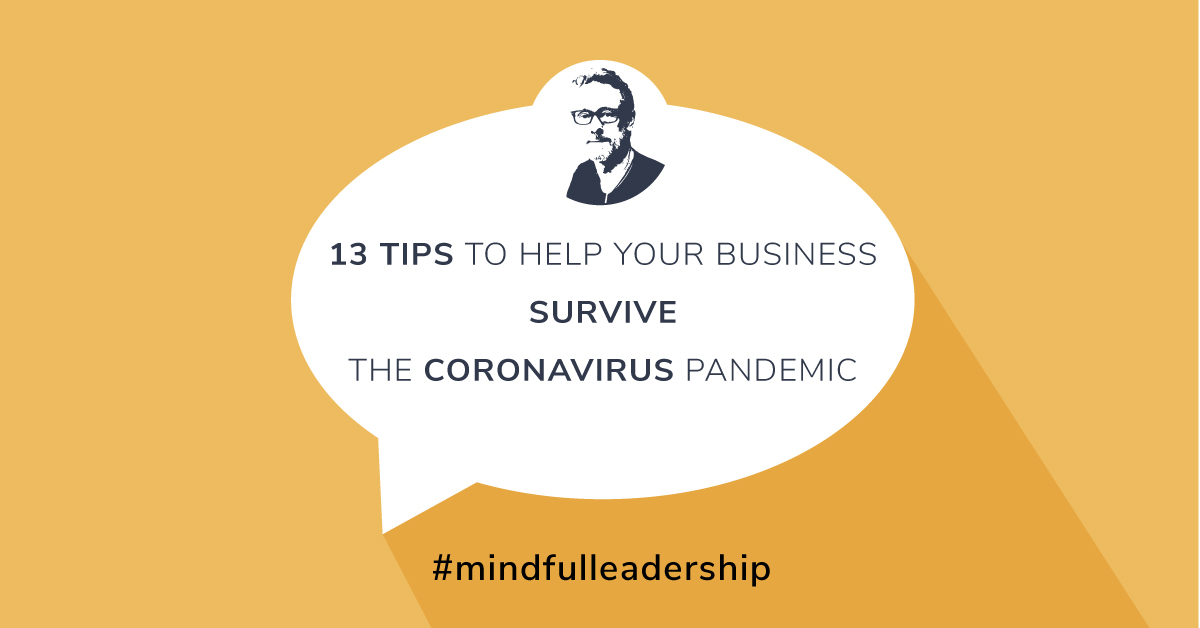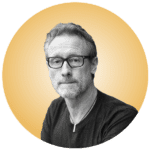 By Grant Ian Gamble | March 30, 2020
Grant Ian Gamble is a business growth consultant, executive coach, author and keynote speaker. He works in a broad array of industries helping companies build teams, navigate change and drive growth.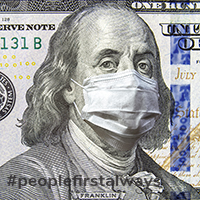 Business is in turmoil across the globe as we attempt to navigate this new world order.
As I work with my clients on the many intricacies of their individual predicaments, a few common themes are emerging. The biggest challenge amid the uncertainty is how long this might go on and what the aftermath might look like. 
What we do know is that we can't change the volatile marketplace or the nature of the pandemic itself. However, focusing your time and energy on the things you do have the ability to influence allows you to exert control over some aspects of the situation.
It is easy to be overwhelmed by the uncertainty that surrounds us at present. Yet there are always opportunities in the uncertainty, when we work with our teams and customers to rise above these stressful times.
Here are 13 tips to consider as you continue to contemplate your way forward:
1. FAMILY
Take care of yourself, your family, and loved ones. This should always be Job #1! 
2. QUALIFY INFORMATION
Ensure that the information you are basing your decision making on comes from trusted sources. Ideally, your information should come from known sources such as your accountant or business consultant, as well as your local, state or federal government agencies and health organizations. Beware of social media "news" that is unsubstantiated and not being reported by the mainstream media. Check sources where possible and get multiple data points, rather than relying on one source.
3. ASSESS YOUR RISKS
Be aware and responsive to restrictions that impact you, your business, and your team. Review your operational risks and update any risk assessments where appropriate. Reduce or negate personal and professional travel.
4. COMMUNICATION
Communicate regularly with your stakeholders, team, customers, community, vendors and suppliers. I'd recommend over-communicating at this juncture. This will help maintain trust and connectedness with your constituencies. Use video conferencing where possible, it's that much more personal than an email or phone call!
If you have to either let team members go or have to furlow them, communicate your long-term intentions and stay in touch regularly. If and when your business starts up again, there is a better chance your people will be available if you have remained in contact.
5. REMOTE WORK POLICY
If your team is operating remotely, implement a remote work policy (if you do not already have one). This helps mitigate confusion and clarify expectations of communication rhythms. It can also spell out when team members need to be available, and deliverables should be clearly defined. 
6. EMPATHY & FLEXIBILITY
Your team members may need additional flexibility with kids being out of school and other unexpected demands. Have empathy for their predicaments and afford them concessions where you can.
7. CATCH UP AND/OR GET AHEAD
Take advantage of the downtime to get preventative maintenance done. If there are projects that you have put off because of potential interruptions to trade, use this hiatus to get the work completed. Get some of those jobs that have been hanging over your head done, both at work and at home.
8. GO VIRTUAL
If you are a service-centric business, ask yourself if you could bring some of your products online? Is there any way to keep some cash flowing by providing virtual versions of what you would normally offer?
9. GET ASSISTANCE
Determine what assistance you can get from government and industry initiatives. Consult with your accountant or business consultant to determine if you're maximizing available resources.
10. REVIEW & RENEGOTIATE
Review your leases, subscriptions, vendor and supplier arrangements to ensure you are minimizing costs where possible. Determine if there are any negotiables that would help you reduce your burn rate, or improve your cash flow.
11. SECURE YOUR SUPPLY CHAIN
Supply chains are being severely impacted, stressed and even broken in some cases. If you rely on supply chains, find out what assurances and redundancies you can put in place to mitigate any disruptions. Alternate suppliers may be looking for business and you may obtain some benefits from exploring options at this critical time. 
12. LEARN
Take this time to do some online learning and promote opportunities for your team to improve their skills while there's downtime. There are a plethora of webinars and online learning platforms that cover the gamut. You can even get virtual training specifically for your team and needs.
13. REBOUND STRATEGY
Start running scenarios for recovery. Try and add as much flexibility as possible into the timing of these efforts. Start fleshing out your strategy to get back to business as usual as seamlessly as possible. Work from worst case scenario through to best case scenario and adjust the plan as more certainty unfolds and you get more information.
The best way to prepare is to consider all options and create contingency plans that allow you the flexibility to minimize impact on your business and your team. This will take constant tweaks and occasional pivots, but the more prepared you are, the better chance you have of navigating through these uncharted waters.
Many of my clients have had to make significant adjustments to the way they do business in the face of this potentially catastrophic event, but they are intent on being as prepared as possible and leveraging the opportunities that abound in these scenarios.  
Whatever your situation may be, we hope that you, your family, and loved ones remain safe and well. If we support each other and align our efforts, this crisis will pass and many good things will unfold as we work together as families, businesses and communities.
CUSTOMER EXPERIENCE & TEAM ENGAGEMENT: AFFINITY OS™ | WELLNESS INTEGRATION | MINDFUL LEADERSHIP: "THE AFFINITY PRINCIPLE"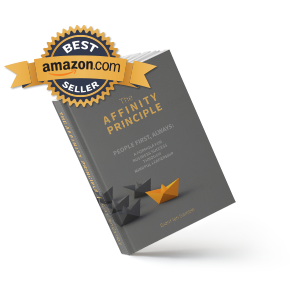 The Affinity Principle™ by Grant Gamble presents a formula for business success through a people-centric, mindful leadership approach.