Wellness Real Estate Return On Wellness (ROW) = Return On Investment (ROI)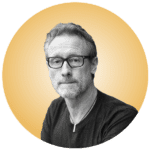 Grant Ian Gamble is an international business strategy and growth consultant, best-selling mindful leadership author and speaker. He works in a broad array of industries helping companies build teams, navigate change and drive growth. He has over 35 years of experience in the health and wellness sectors.
I remember the elation I felt the first time I completed the 13-minute ab track in my mentor's aerobics class. Those were the days of "burn baby, burn".
At that point in the fitness industry's history, the term "Wellness" was just coming into our vernacular. Most of us fitness zealots didn't really understand what wellness was, but on some level, it resonated with me as the way of the future.
As my career in fitness morphed into a career in wellness, my appreciation for the more holistic benefits of balancing body, mind and spirit were accentuated.
Over the years, I have had the privilege of leading many wellness initiatives ranging from corporate workplace wellness, all the way through to rehabilitative wellness. I headed up the construction of massive wellness campuses and helped build integrative healthcare collaboratives. My understanding of what it took to achieve wellness heightened and I also started to become aware of the overuse of the term.
Wellness was the buzzword of the fitness, spa, integrative care and supplement industries. It was the catchall for initiatives ranging from workplace health to disease management and prevention efforts. It was also being used in seemingly disparate areas such as housing developments and pharmaceutical ad campaigns.
A new term began to appear as wellness permeated almost every aspect of our lives, and that was "Well-Washing".
This meant exactly what it inferred, someone was using wellness to make a product look or sound good and often there was no substantive wellness connection when you really looked at the product in stark relief.  
An area where I feel this is somewhat commonplace is the Wellness Real Estate space. Wellness Real Estate developments have wellness attributes that can range from a simple network of trails to extensive wellness facilities and services. 

The former is more the norm, where a developer will put in some trails and maybe a fitness center and stop there. These fitness centers rarely get a lot of use, but the trails are often a boon for kids and adults alike to get outside, exercise and travel around the development off road.
In no way am I disparaging efforts to provide a wellness amenity, but as our knowledge and skill increases in the delivery of wellness lifestyle, calling a development Wellness Real Estate when you take a very narrow slice of what's available and apply it lightly to the development seems disingenuous.
As I have explored this world of Wellness Real Estate developments, the list of comprehensively packaged wellness communities is relatively thin. Yet, where wellness elements are thoughtfully stitched together to offer a tapestry of offerings, the measure of the benefits of the wellness "investment", Return On Wellness (ROW), is high.
The good news for the developers of these integrated wellness communities is that they also typically receive a handsome Return On Investment (ROI).
True wellness lifestyle real estate often fetches premiums on the sale of residences ranging from 10% to over 50% above similar homes in adjacent developments.
This perhaps is an indicator as to why many developers like to place the "Wellness" badge on their developments. Getting a premium and often selling homes more quickly because of this wellness branding is very tempting.
But as consumers become more aware of wellness and its many constituent parts, I believe it will be necessary for developers to dig deeper into the arsenal of available wellness amenities to assure their optimal ROI and the best ROW for their residents. 
The best part about this is that these two metrics will become more and more intertwined and investing in wellness will not only do a great deal of good for the community that benefits from the infrastructure, but will also represent a great investment for astute developers who take a long-term view and are looking for a distinct advantage in the marketplace.
"How to Achieve the Ultimate State of Wellness"
"What Does a Healthy Community Look Like Beyond COVID?"
"Does Our Built Environment Affect Our Relationships?"
CUSTOMER EXPERIENCE & TEAM ENGAGEMENT: AFFINITY OS™ | WELLNESS INTEGRATION | MINDFUL LEADERSHIP: "THE AFFINITY PRINCIPLE"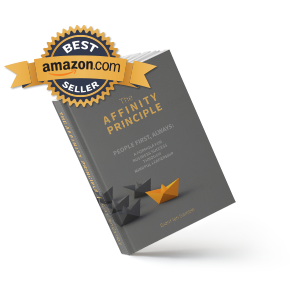 The Affinity Principle™ by Grant Gamble presents a formula for business success through a people-centric, mindful leadership approach.