Blog & Podcast
MINDFUL LEADERSHIP
PEOPLE FIRST, ALWAYS.™
Inspiring conscious leaders to mindfully build successful companies that serve, synchronize, and integrate the best interests of all stakeholders to bring about positive local, national and global impact.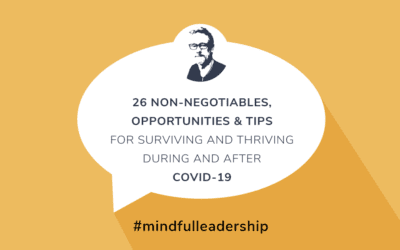 The impact of the COVID-19 pandemic on business and the economy is unprecedented.
Businesses negatively affected by COVID-19 are faltering. Even the most robust companies will need to fight their way back to their pre-pandemic best, and marginal ones will likely not re-emerge from the crisis.
Companies positively affected by COVID-19 also need to chart new courses. That might mean establishing new supply chains, recruiting additional talent, or retooling their business to cope with massive spikes in sales and activity.
As businesses recalibrate, strategize, and pivot, one thing remains clear: these are unchartered waters for everyone.
There are some non-negotiables and common denominators across industries and sectors, but for the most part this is a unique set of circumstances that demand novel solutions and strategies.
I have detailed some non-negotiables, opportunities, and tips below:
read more
COURSES & WORKSHOPS | SPEAKING | EVENTS | COACHING
Send an email via the form below or call to set up a free consultation. LET US KNOW IF YOU'D like to collaborate with us. MINDFUL LEADERSHIP PODCAST COMING SOON, BE OUR GUEST!
Or call 434.996.5510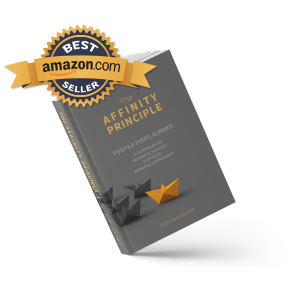 The Affinity Principle™ by Grant Gamble presents a formula for business success through a people-centric, mindful leadership approach.