MINDFUL LEADERSHIP PODCAST
Featured Podcast Episode: It Just Takes One
I got to sit down with Kelli Watson for an episode of her podcast, "It Just Takes One," to discuss my new book, "The Affinity Principle." Our conversation takes us from growing up in Australia along my journey to becoming a mindful business coach in the United States. Along the way, I share my formula for helping businesses succeed.
Want to be a Guest on Grant's Mindful Leadership Podcast?
Let's Connect!
COURSES & WORKSHOPS | SPEAKING | EVENTS | COACHING
Send an email via the form below or call to set up a free consultation. LET US KNOW IF YOU'D like to collaborate with us. 
Or call 434.996.5510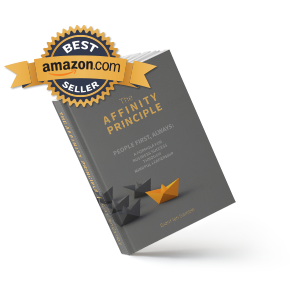 The Affinity Principle™ by Grant Gamble presents a formula for business success through a people-centric, mindful leadership approach.