MINDFUL LEADERSHIP PODCAST

I had the pleasure of speaking with Become about mindfulness. We discuss a range of topics including putting people first, stresses of working remotely, the importance of being present in the moment, and more. We also delve into how mindfulness has become even more important during the COVID-19 crisis and how it can help business owners make it through successfully.
01:50 – Importance of mindfulness
03:36 – Putting emphasis on 'people first'
08:22 – How being present helps in business
10:26 – Vulnerability and how it relates to COVID
13:01 – The one takeaway for every business owner
15:00 – Why to keep open lines of communication
16:50 – Useful resources for business owners
18:45 – What Grant's plans are for the future
21:08 – Challenges of working remotely
Want to be a Guest on Grant's Mindful Leadership Podcast?
Let's Connect!
COURSES & WORKSHOPS | SPEAKING | EVENTS | COACHING
Send an email via the form below or call to set up a free consultation. LET US KNOW IF YOU'D like to collaborate with us. 
Or call 434.996.5510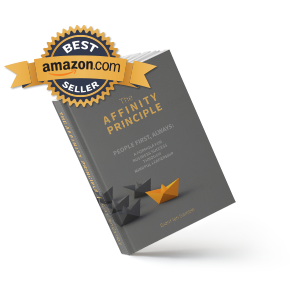 The Affinity Principle™ by Grant Gamble presents a formula for business success through a people-centric, mindful leadership approach.